Description
Omomorto is a Metodo Classico sparkling wine made with Durella grape, a variety that presents great fragrance, freshness and acidity. The wine is a brut pas dosé, with a tirage of Passito must. Excellent for aperitifs and fish-based meals. It is named after the vineyard planted in an area where a murder took place, at the end of 1700. Since then, the place was called Omomorto ("dead man" in Venetian dialect).
SOIL
Hill soil of volcanic origin in Gambellara
BOTTLES PRODUCED THIS VINTAGE
Harvest
Grapes harvested by hand at the beginning/middle of October in small crates.
Vinification
In the cellar, the grapes are destemmed and pressed with a 0,8-bar pressure. Fermentation is brought forth by native yeasts, and without controlling the temperature. The wine is then left in the tank, for at least 7 months. Afterwards, Albina grape must (from dried garganega grapes) is added which starts the second fermentation in the tank, solely with native yeasts and natural sugars. The wine is then bottled without sulphites.
Ageing
The wine ages in the bottle for a while, laying on its yeasts, then it is disgorged by hand and topped up with more Omomorto wine.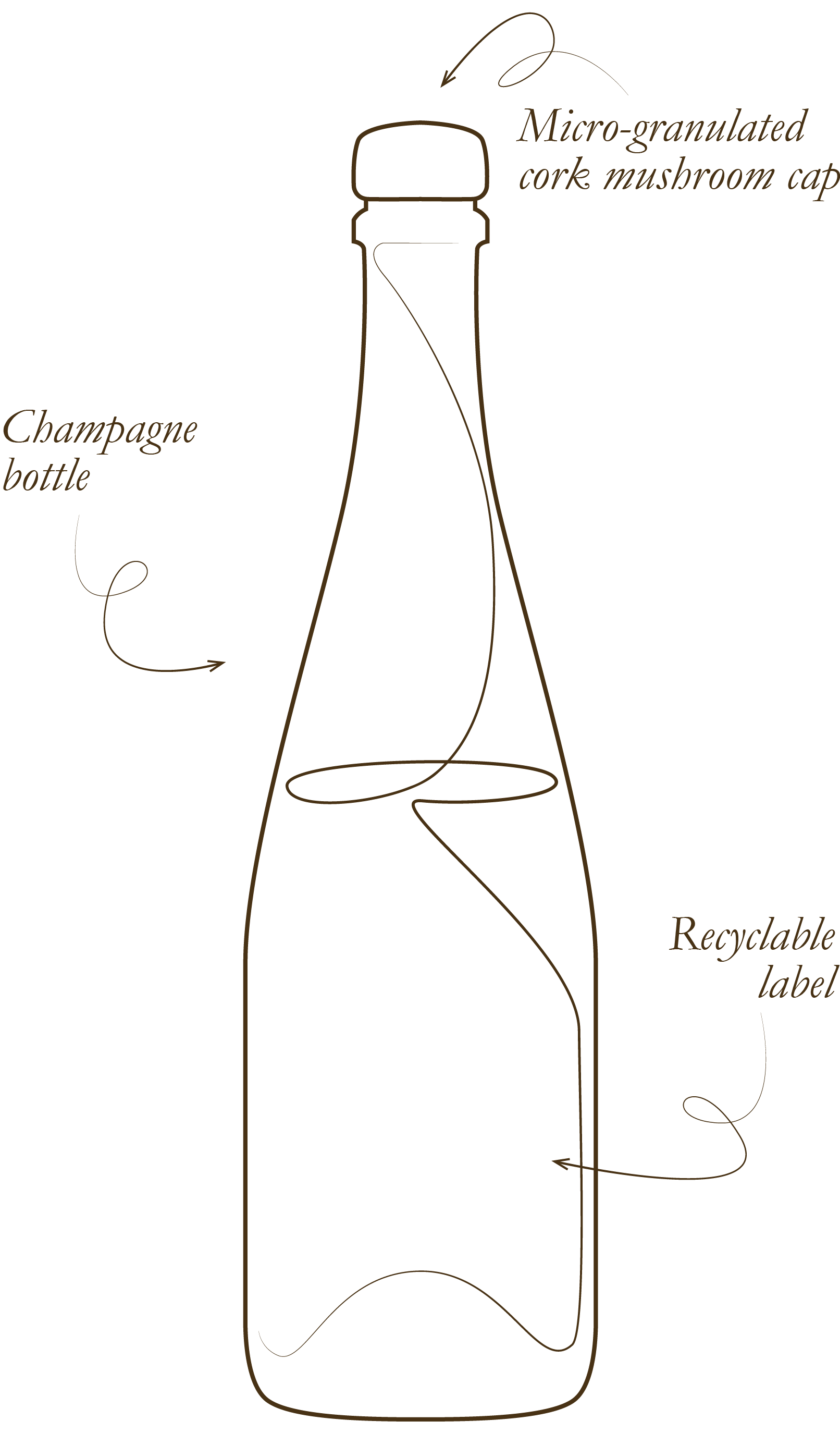 MICRO-GRANULATED CORK MUSHROOM CAP
It does not give gustative interferences and therefore guarantees the organoleptic qualities of the wine.
---
LIGHT GLASS CHAMPAGNE BOTTLE
Ideal for high pressure sparkling wines.
---
LABEL
80% recycled-paper label.
Join
Menti Wine Club
A Club for Natural Wine lovers, for people who believe in the integrity of nature's values and in its essence.
Wine Tasting
Find out more about Omomorto with Stefano Menti