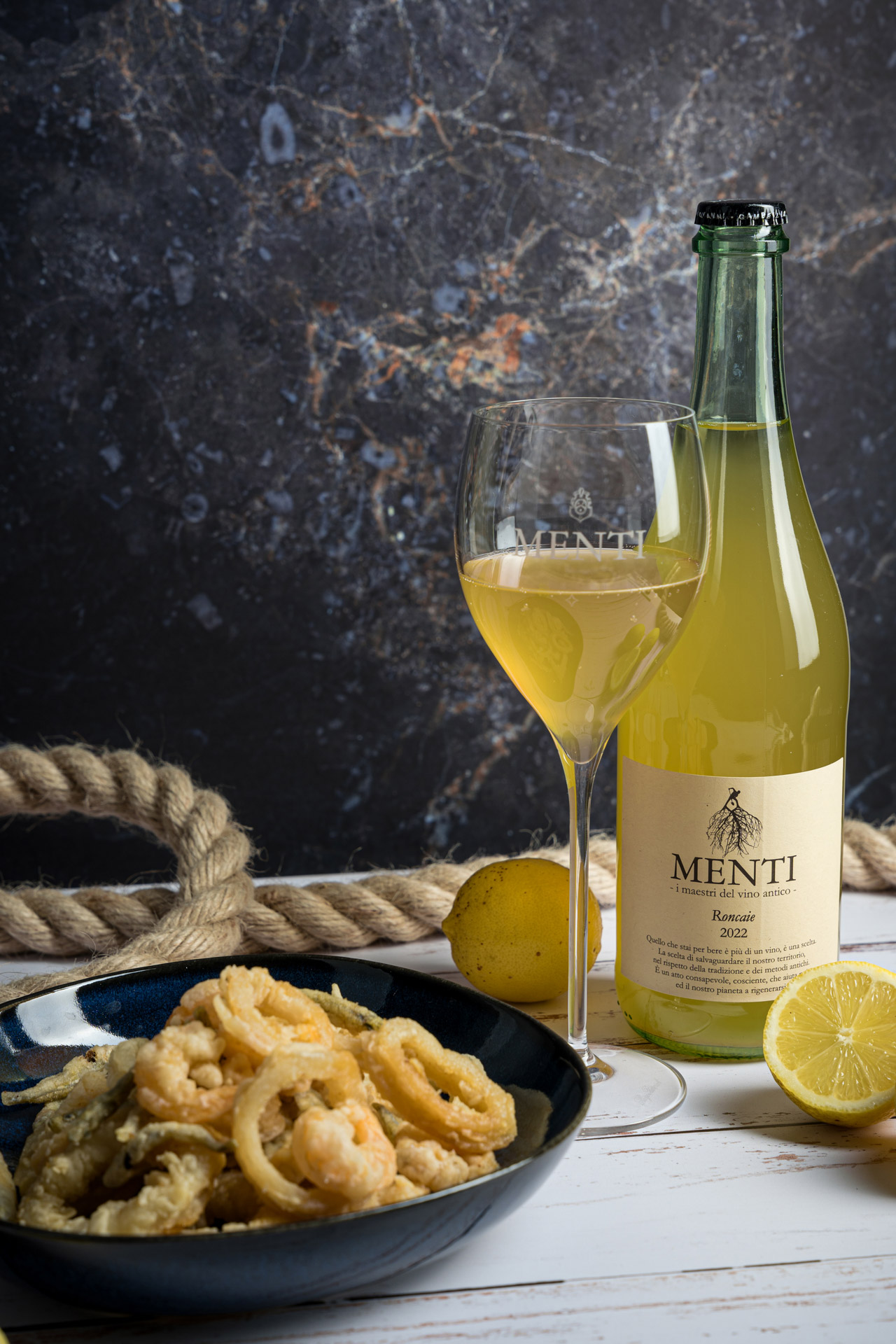 Description
Roncaie is a fizzy wine, light and refreshing. It is made of pure Garganega grapes and its second fermentation in the bottle is carried out with only the addition of dried-grape must. It is a "pic-nic" wine you would want at a happy hour with friends. Thanks to the yeasts in the bottle,it is a wine in constant evolution.
SOIL
Plane volcanic soils of alluvial origin
BOTTLES PRODUCED THIS VINTAGE
Harvest
The grapes are harvested by hand in wooden crates at the beginning of September.
Vinification
In the cellar, the grapes are pressed with a 0,6 bar pression. Fermentation is brought forth by native yeasts, and temperature control is applied. After some time in the tank, resting on its yeasts, some of Albina's grape must (from dried garganega grapes) is added to the wine, starting the second fermentation with natural sugars and native yeasts. The wine is bottled without sulphites.
CAP
Recyclable metal crown cap.
---
LIGHT EMILIANA BOTTLE
Emiliana bottle for fizzy wines; currently the lightest bottle available on the market for this type of wines.
---
LABEL
80% recycled-paper label.
Join
Menti Wine Club
A Club for Natural Wine lovers, for people who believe in the integrity of nature's values and in its essence.
Wine Tasting
Find out more about Roncaie sui Lieviti with Stefano Menti