Description
An orange wine with a fermentation on its grape skins ranging between 25 and 45 days, then aged in Slavonian oak barrels. It is characterized by hints of ripe fruit, honey and spices notes that support a fuller, more intense palate, without lacking the mineral notes, slight tannicity and nice acidity. Monte del Cuca is a wine that knows how to satisfy any taste. It pairs well with various kinds of white and boiled meats. Extremely keen to pair with fatty fishes such as eel, salmon, or cod. Recommended also with medium-aged cheeses.
SOIL
Hill soil of volcanic origin in Gambellara
AVERAGE VINEYARD AGE
About 60 years (first planted in 1935 most recent additions in 1985)
BOTTLES PRODUCED THIS VINTAGE
Harvest
Grapes harvested by hand in wooden crates.
Vinification
The grapes are harvested and put in crates, brought to the cellar, destemmed and go through fermentation with their skins and native yeasts. Vinification is obtained without controlling the temperature.
Ageing
Part of the wine ages in concrete tanks, part in non-toasted Slavonian oak barrels, laying on its yeasts for at least a year. It is bottled unfiltered followed by an aging period in the bottle.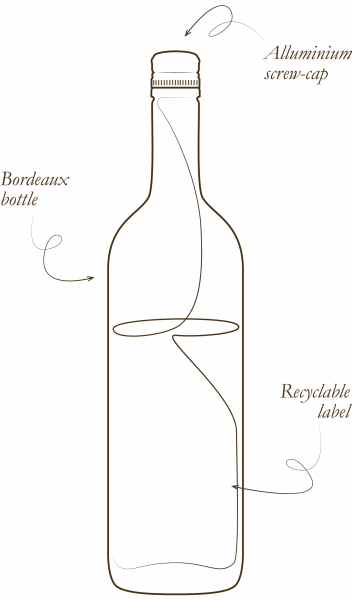 RECYCLABLE ALUMINIUM SCREW-CAP
60% of which is made of recycled aluminum.
---
LIGHT BORDEAUX BOTTLE
This 350 grams bottle is currently the lightest one available on the Italian market.
---
LABEL
80% recycled-paper label.
Join
Menti Wine Club
A Club for Natural Wine lovers, for people who believe in the integrity of nature's values and in its essence.
Wine Tasting
Find out more about Monte del Cuca with Stefano Menti